Decentralized Galaxy of Writing with Hans Degroote
Don't Panic! If you're a writer or a journalist seeking a new frontier in the vast expanse of the literary cosmos, then hold on tight and prepare for a journey into the world of Hyperpubee. This is not just your ordinary publishing platform; it's a decentralized utopia where words flow freely among peers, sparking creativity and collaboration like never before.
Led by the visionary Hans Degroote, Hyperpubee is an open-source project that encourages collaboration and transparency. Its code is freely available on GitHub, inviting writers and developers to join this cosmic adventure.

At the core of Hyperpubee lies a data model based on the hyperbee structure, enabling peer-to-peer publishing. It's a gateway to a world where writers can bypass traditional publishing gatekeepers and connect directly with their audience.

Hans Degroote's visionary spirit doesn't stop there. He's pushing the boundaries by experimenting with music integration, creating an enchanting symphony of words and melodies that resonates with the soul.

So, fellow cosmic scribblers, Hyperpubee is here to guide you on this thrilling literary adventure.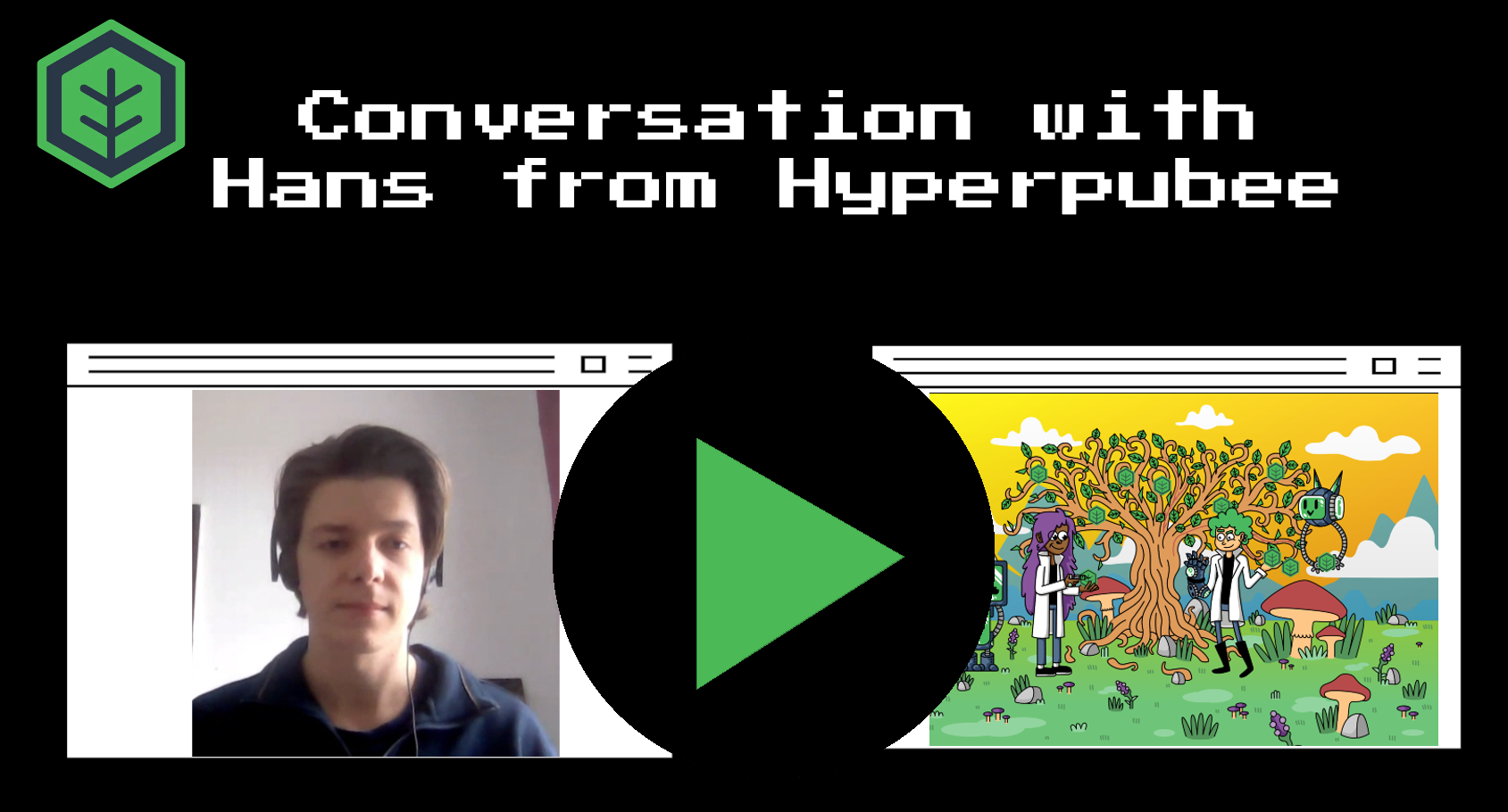 Interview Summary #
Hyperpubee is a decentralized publishing platform for writers to share their work peer-to-peer. All parts open-sourced, available on GitHub. Target audience: writers and journalists.
00:00 Decentralized publishing platform
01:21 Reusing parts of poems in your own writing adds another layer of language play
02:22 Hyperpubee's open source code can be found on Gitlab
04:32 Hyperpubee is a personal project created for decentralized publishing.
05:27 Developing a stable data model for the first version and experimenting with music integration.
06:31 Experimenting with music integration
07:27 Hyperpubee is based on hyperbee data structure which enables publishing.
Hyperpubee Links #
Gitlab
Website
Dat Ecosystem Discord
---
Dat Ecosystem #
This interview was conducted as part of the Code for Science & society grant, awarded to enhance interoperability between the various projects within the Dat ecosystem.
Donate to support volunteers & our independent work at Dat Ecosystem
Open Collective: https://opencollective.com/dat
Stay connected in this jungle of confusion that we call the internet. With so many changes happening, it's important to have outposts in various places.
Webpage
Open collective
Cabal p2p chat
Keet p2p hangout
Mastodon
Matrix
Reddit
Github
Twitter
Discord
Youtube